Now Vanity Season 1 is online in its entirety.
This week we hit our half-way point on the show Vanity - so what are you waiting for? Oh, to binge watch? Well I completely get that desire. But you'll have to wait until the end of August for that - and the story just gets juicier each week! Here's a way to watch the episodes back to back 1 - 5 so you're ready for what happens this Thursday at 2pm PST.
~ Abbreviated credits ~
Starring
Alex Frnka
Denise Richards
Karrueche Tran
Created & Directed by Bernie Su
Produced by Allison Vanore, Katie Christian, Mike Jones
StyleHaul, Canvas Media Studios, Maybelline
What do you do when you're asked by Bernie Su to come aboard to make 132 finished minutes of high quality traditionally shot scripted content and it needs to launch in just three months? Oh and it's for the largest fashion, beauty and women's lifestyle multichannel network on YouTube: StyleHaul. And it's sponsored by Maybelline. Well. You make it happen. Obviously.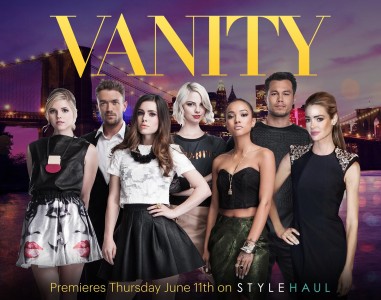 Here we are 3 months after I signed on to produce Vanity (starring Denise Richards, Karrueche Tran and Alex Frnka) with the incredible teams at Canvas Media Studios and StyleHaul. I'm so proud of what we were able to accomplish despite the super fast turn-around and all of the other logistical hurdles that come along with a production of this size and scope. A bunch of make-up palettes, fabric, shoes and a ton of talented people in front of and behind the camera later... the series launches. Now we get to share the first episode of Vanity with you all.
Vanity - Episode 1 "Legacy"

Vanity Official Trailer for Season 1
Please share this with your networks and leave a comment if you like what you see!
New episodes every Thursday all summer long.